It all began in Cologne…
The roots of Steelyard Analytics Inc. are actually in Germany. Our mother company, Spectral Service AG, is an independent contract laboratory with 29 years of experience in NMR spectroscopic analyses. As an international service provider, Spectral Service has a very large number of worldwide customers ranging from pharmaceutical and cosmetic companies up to agriculture and food industry. You name it, we can do it!
Because we have a large number of U.S. customers, we made plans to expand our services to the U.S.. This expansion allows our customers to avoid shipping samples across international borders, a process that is increasing in complexity due to strict regulations. Shorter shipping times and fewer delays at international borders ensures you faster results after shipping out your samples. And in the end, we understand that time is money. Thus, in 2017 Steelyard Analytics was founded.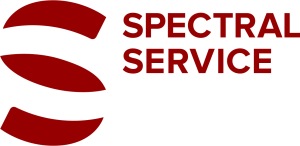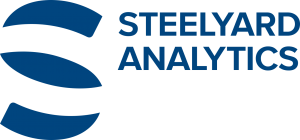 But why is it Steelyard Analytics? The Story Behind the Name
We named our new company Steelyard Analytics because the name says it all! It has several basic meanings for our company. On the one hand, it is an indication of the principle of our scientific activities, and on the other, there is a reference to the history of international trade relations.
A Steelyard is synonymous with an ancient Roman beam balance, one yard length of steel is used to universally weigh a set of various goods on a marketplace, in many countries even today. The nuclear magnetic resonance (NMR) spectrometer is the modern counterpart of the Steelyard balance — capable of universally determining the number of molecules and atoms of (m)any kinds. An antique mechanical scale on the one hand, a quantum mechanical high-tech scale on the other with the same philosophical principle of primary universality.
The term Steelyard also refers to a place in old Europe, a place of significant importance to the medieval trade organization, the Hanseatic League. The Steelyard is a place in London that has served the merchants of Cologne for over a century as a free port and thus represents a symbol of cosmopolitan economic and cultural relations between states. Although this contrasts with the current trend of many politicians, we consciously want to build a transatlantic bridge between culture, science and commerce under the name Steelyard.
The here and now!
The lab is located on the East Coast of the U.S., in Gaithersburg, MD. Thus, our location is highly accessible by all U.S. customers, and convenient for our European colleagues. The time shift of only 6 hours enables a good collaboration between Germany and the U.S. Thanks to this collaboration, Steelyard Analytics can draw upon the vast experience of Spectral Service in the field of NMR spectroscopy.
Steelyard Analytics operates a 600 MHz Bruker Avance III HD NMR spectrometer equipped with a helium-cooled cryoprobe. With this instrument we are able to perform a vast array of NMR spectroscopic experiments, from complex identity tests using 2D NMR spectroscopy to quantitative analysis by means of 1H or 31P NMR. With the attached SampleJet, a high-capacity sample changer, we are capable of running in full automation around the clock. This instrumental setup enables quick automated analyses for a high sample throughput so that the usual turnaround time for routine analyses is approx. 5 working days. Our objective is to facilitate access to NMR spectroscopic analyses to help you solve your analytical problems. If you are interested in our support, please feel free to contact us at any time (info@steelyardanalytics.com).